TURBO DYNAMICS PARTNER NETWORK
Here, you'll be able to find our partner tuning and performance specialists in your region.



TURBO DYNAMICS' TRADE CUSTOMERS
Celtic Tuning are one of the UK's leaders in Electronic Engine Enhancements. They specialise in the performance tuning of the vehicles engine management system and develop all their own software in house which gives them endless flexibility to tune an engine to the customers requirements.
Lateral Performance - The Subaru Performance Parts Specialist. Proven performance on the track, the strip and the street.
Litchfield Imports has been providing a highly competitive service that enables their customers to source amazing new and used cars from Europe and Japan.
From tuning to car servicing and repairs, Noble Motorsport can fulfill all your needs. They provide car servicing to Chesterfield and the surrounding areas, including Derbyshire and Staffordshire - as well as providing rolling road tuning and rolling road remaps.
Roger famously created his own era of success, mainly in Ford products, but these days, it's the incredible performance and dynamics of the Subaru Impreza that Matt, Olly and the RCM team employ to create their own modern-day take on their Father's impeccably high standards.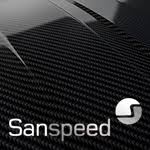 Sanspeed, always at the forefront of engine tuning, has all the latest up to date equipment and up to date software version from the leading companies around the world! Sanspeed are Engine Tuning Specialists Established in 1968, 47 years on, Over 250,000 cars tuned Over 700 Trophies Won.
From basic servicing & repairs to engine & turbo conversions & ECU Re-Mapping.
Linney Tuning is an automotive manufacture & tuning company based in UK. Over the last 10 years they have become a reliable source for after market performance products for our fans around the world.
Evolve Performance offer an engine remapping service for your vehicle. Gain up to 50% in torque and power depending on the type of engine. Reduced fuel consumption by 20% for diesel vehicles. They take your particular requests or to adapt to any modifications made on the mechanics.
France Auto Racing are an official dealer in France for Akrapovic. They deal with Exhausts, Forge Motorsport, Performance Friction brakes and Volkswagen Racing induction. They are able to ship parts anywhere in the world.
International importers, distributors and exporters of racing equipment for vehicles. Switchboard re-programmers.